Encouraging saints around the world since 1991 !!
Our background MIDI is "Our God Reigns"
written by Lenny Smith
(MIDI from Bruce Milleman's web site)
http://home.centurytel.net/milleman/
FEATURED
CHRISTIAN SONGWRITER

LENNY SMITH
In the Spring of 1996, Lenny Smith called
to see if I'd like to do some co-writing with him
(New Hope Music and New Jerusalem Music happened to be next to
each other alphabetically in the CCLI Publishers List !)
After listening to all my recordings, he asked permission to
reshape the lyrics and melody of "Splendor and Majesty",
and that is how it came to have its current form.
Our song, "Splendor And Majesty" has been arranged numerous
times, sung in several countries and was included in the
Praise and Worship Fake Book
published by Hal Leonard in March 2004 !!
Two years later, Fred Bock Music published a
Tom Fettke SATB arrangement
---
PERSONAL GREETING

"I am very happy that Ralph has asked me to participate in this way. He is very brave to have me, since, as you may know, I have some strongly held opinions that I find I simply must express about the importance of melodies and the lack of integrity in the praise and worship industry. The people are good people, but, I believe some have lost their way.
New Hope Music is a great example of how to do this right. Ralph is so gracious and generous. He gives away songs all over the world, often at his own expense.
Jesse marched-out his magnificent sons before the prophet as candidates to be selected King. However, God had a ruddy youth of 15 off singing with the sheep out in the hills. God is still choosing all the unknowns, the little ones, to do the greatest feats for Him... New Hope Music is already doing wonders around the world for God and I know He will not forget the ministry they have done for His Kingdom here on the earth. Thank you, Ralph, for your friendship over the years."
---
Brief biography:
(from Lenny's web site)
It is difficult to keep the bio short. I studied for the priesthood from 1960 to 1967 and then taught English, Latin, and Religion in Catholic high schools for 5 years. After that, I started a home remodeling company and have been doing that for 28 years. I have been married to the same wonderful woman, Marian, for 33 years and we have 5 awesome children, the Danielson Famile, as they are known in the world of alternative music. I have written over 170 praise and worship songs over the years. "Our God Reigns" is my best-known song, but many of the others are excellent, though unheard.
---
LENNY'S Best KNOWN song
"Our God Reigns"
Lenny is the composer of "Our God Reigns", which has become a standard
(one of the top praise songs worldwide), included in millions of hymnals and
chorus books on every continent and recorded too many times to mention.
"Our God Reigns" mp3 https://app.box.com/s/gau9txgyc42o8kh07ma4woatwxmgps4k
"Our God Reigns" lead sheet https://app.box.com/s/3am615oatqwwilv5i2zc0ckkplaawxb6
Like to download the Sheet Music? (a gift from Lenny!)
You may use it freely at church, but remind them to notify CCLI
in their next survey. Just click on the graphics below!
---
MORE WORSHIP SONG BY LENNY
People might consider songs from my CD, "Deep Calls To Deep," for worship services. I especially like "It Was You," "You Are My True Shepherd," "Deep Calls To Deep," "Your Love For Me," and "I See Him Dancing." I really like the song Ralph and I wrote called, "Splendor And Majesty." I love my new songs: "You Are The River", "There Is None Like You" & "My Faith In You Is Well-founded"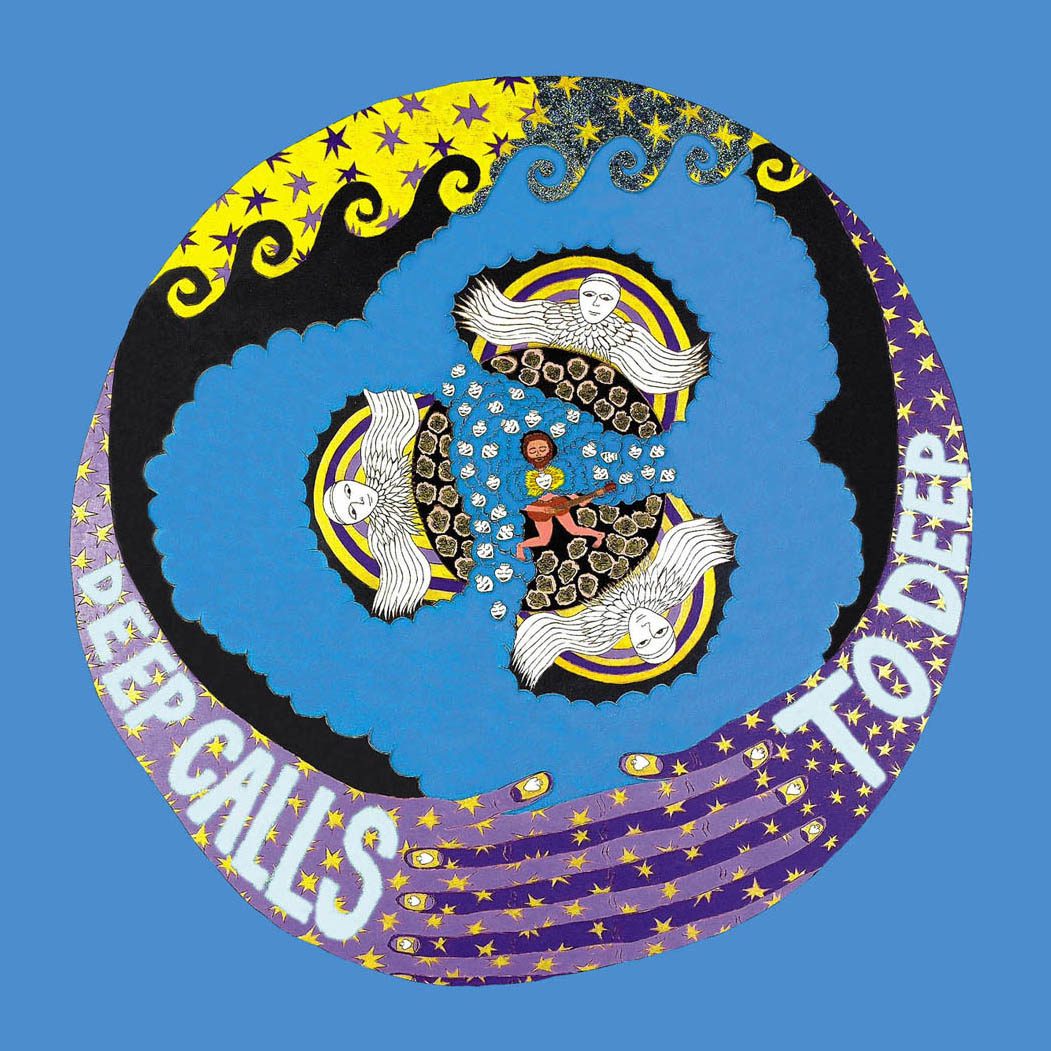 For more details, and to place your order, go to...
New Jerusalem Music
---
favorite Songwriters and Hymnwriters
I like very much some of the things Chris Falson has written. He is an awesome dude! Ted Sandquist was one of my favorites many years ago and I like a lot of Keith Green's songs. I'm really not impressed with any of the writers around now. Most of the songs I really love seem to have been written by "one-hit wonders." I've been called that myself. Maybe it will turn out to be a compliment! Let's wait and see what the Lord calls us… His friends!
---
Favorite Songs And Hymns
Well, now you are in trouble because I want to list 100 songs! Here are a few titles, in no particular order: "You Are My Hiding Place", "I Love You, Lord", "You Are My All In All", "I See The Lord" (Chris Falson), "I Exalt Thee", "Holy, Holy, Holy", "Morning Has Broken", "Day By Day", Handel's "Messiah", "My Sweet Lord", "Great Is Thy Faithfulness". How many do you want?
---

LENNY'S PERSONAL THOUGHTS
ON SONGWRITING & PUBLISHING
(warning - not for the faint of heart !!)
I must admit that my taste in praise and worship music may be a bit unusual. I don't think much of the songs being pumped-out nowadays. I like melodies, but rhythms seem to be the thing that has caught the attention of the producers. I still like the classics but most of the new CDs seem to be packed with fillers and throwaway songs. I know God is still giving classics to the church, but they are not getting recorded because the record companies are mostly just recording songs they own. God, as we all know, will eventually have His way!
I am very excited to see the end of the season of the flood. The flood of mediocre songs is finally coming to an end. People are already tired of the shallow lyrics and boring melodies and soon they will start again that search for the classics….God is giving them, but they have been lost in a cloud of haze and a flood of warm milk. God brought David to the fore and He again will bring the cream to the top.
Yes, I am ready to put my best foot forward to compete with the stuff the industry is force-feeding the people. I would ask people to buy and listen to and compare and test and try the songs on my debut album, "Deep Calls To Deep." I believe there are gems on this album that will eventually rise to the top. Not because I wrote them, but because they contain melodies and lyrics that are actually poetic and contain some depth of theological thought and biblical accuracy.
People are really sick of shallowness, but the industry will not be the place to find the deep waters of God. I believe He is passing them by because they have lost their integrity. When the Christian record labels stopped being record labels and became extensions of publishing companies they lost their integrity and now are just promoting their own catalogues. The record labels now have a conflict of interest. Even the producers are often interested only in getting a piece of the publishing. How far we have fallen from the early days of the Jesus Movement when it was all about Jesus. You can be sure that I will be portrayed as the bad guy for saying what I am saying. Whatever is….is. A hundred years from now it will be evident whether I was right or just jealous that I was left on the sidelines of the big Christian praise and worship music industry.
For you up and coming praise and worship songwriters and worship leaders: Learn…..learn…..learn to be content to just minister to the Lord and be in His presence. Do not aspire to "make it" in the praise and worship industry. Be content and even thrilled to just minister to the Lord without a lot of people around you. Sing to Him, bless Him, praise Him for His faithfulness and righteousness and goodness and wisdom.
Short-circuit your ministry they way Jesus did. Don't release your albums with those labels. Find labels that have outlets in the real world. Find record labels that are real record labels….that make their money selling albums, not through publishing. Get a real job and do your music on the side and support your families with your real jobs. That way, you won't have to compromise just to pay the bills. God will be pleased. Worshipping God is not a way to make a living, it is a way to live!
Yes, perhaps I am out of my mind. Perhaps I am not. But at least I am aroused and zealous for the house of the Lord. Lenny Smith
(October 2003)
P.S. Thank you for stopping by to read my comments. I am sorry if I have upset you. Not everything is as it will be. We are on our way, but we will arrive and we will arrive together. I am not better than my co-workers, but they have broken my heart and I have told you about it. Now, if I am right, who will rise up and start the new record labels that will record the best songs they can find? Doctors should not own the pharmacies and the labs to which they send their patients!
---
A GREAT Interview
WITH Lenny Smith
by Christopher Wiitala

---
ministry Address:
New Jerusalem Music Publishing
P.O. Box 225,
Clarksboro NJ 08020 USA
Phone/fax: (856)423-8844
Lenny's E-mail: newjerusalemmusic@gmail.com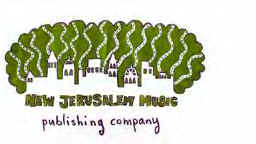 LENNY's Web SiteS:
More teachings, articles,
sound files, online shopping ...
can all be found on Lenny's wonderful web site
HOME TOP 10 SONG PAGES HOW TO USE CONTACT US