Encouraging people around the world since 1991 !!
Our background MIDI is "Center Of My Soul",
written by Ralph Merrifield,
arranged by Hiland Overgaard (from Minnesota)


What a privilege to meet a saint who has been filled by the Holy Spirit to share the beautiful songs with the world. You are inspirational with songs that you were inspired by Him... My wife translated literally the words into Chinese but she is not trained in music. I wondered if Amos Chan did it already. If not, please ask if my wife's translation can help him to render a Chinese version that matches the music. I am teaching your song to our Chinese congregation this Sunday, November 4. (Ronald. from Washington)
Chinese translation by Ronald's wife :)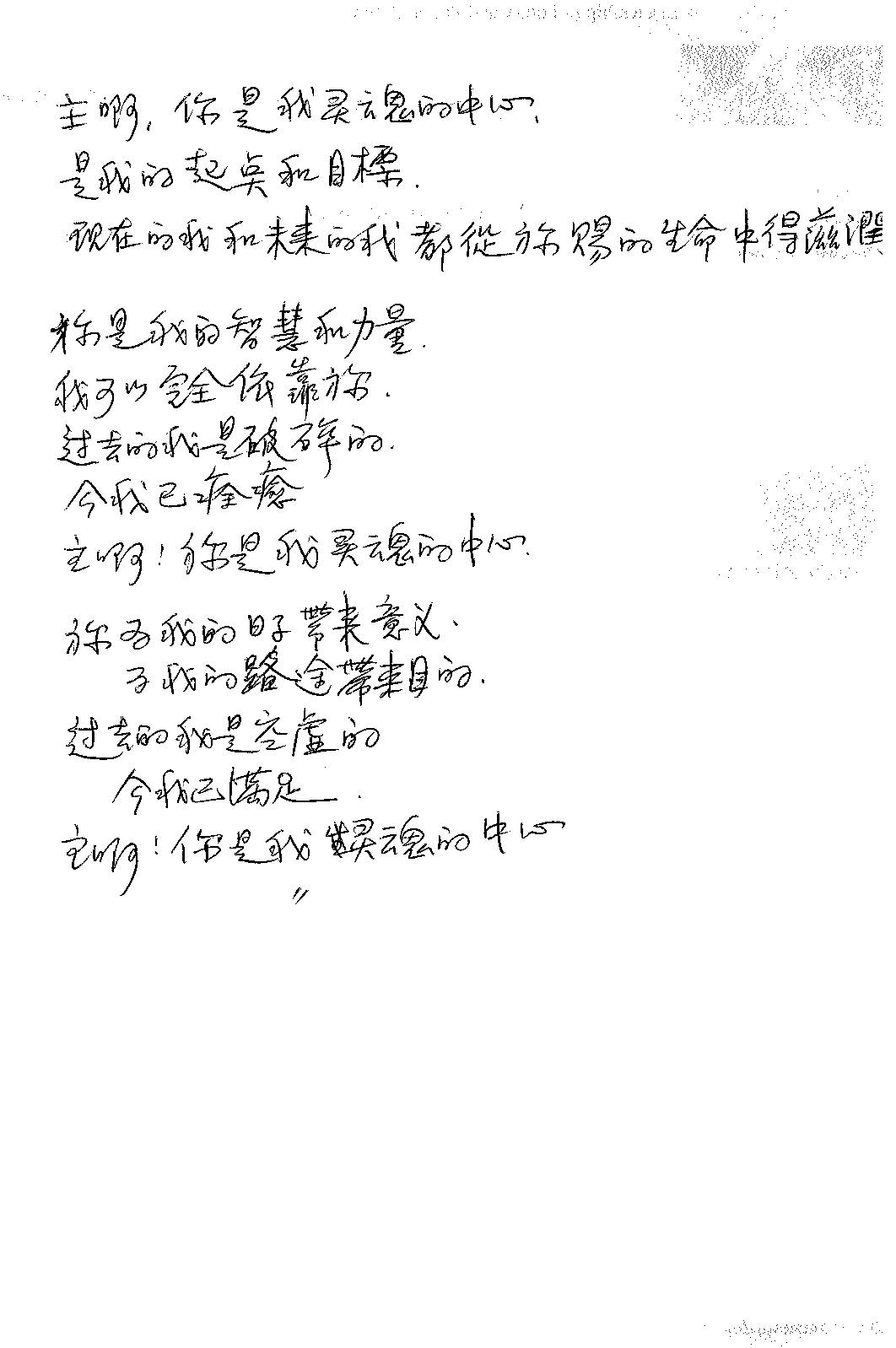 English Version: Lyrics, MIDI, MP3, PDF sheet music
Copyright 1992, Ralph Merrifield,
New Hope Music, P.O. Box 1612, Westboro MA 01581 USA

Thank you for helping us share this song
with our Chinese speaking brothers and sisters !!!
- Ralph Merrifield