Encouraging people around the world since 1991 !
GRACE
(Mealtime Prayer)
Slowly, with sincere heart

For the food set before us,
our sweet fellowship with friends,
and most of all Your presence,
we thank You Lord, in Jesus' name. Amen.
MEDIA FILES
Ralph Merrifield MP3 - 2015 Grace
Ralph Merrifield MP3 - 1978 Grace
Ralph Merrifield MIDI Grace
Ralph Merrifield PDF Sheet Music Grace
Original Sheet Music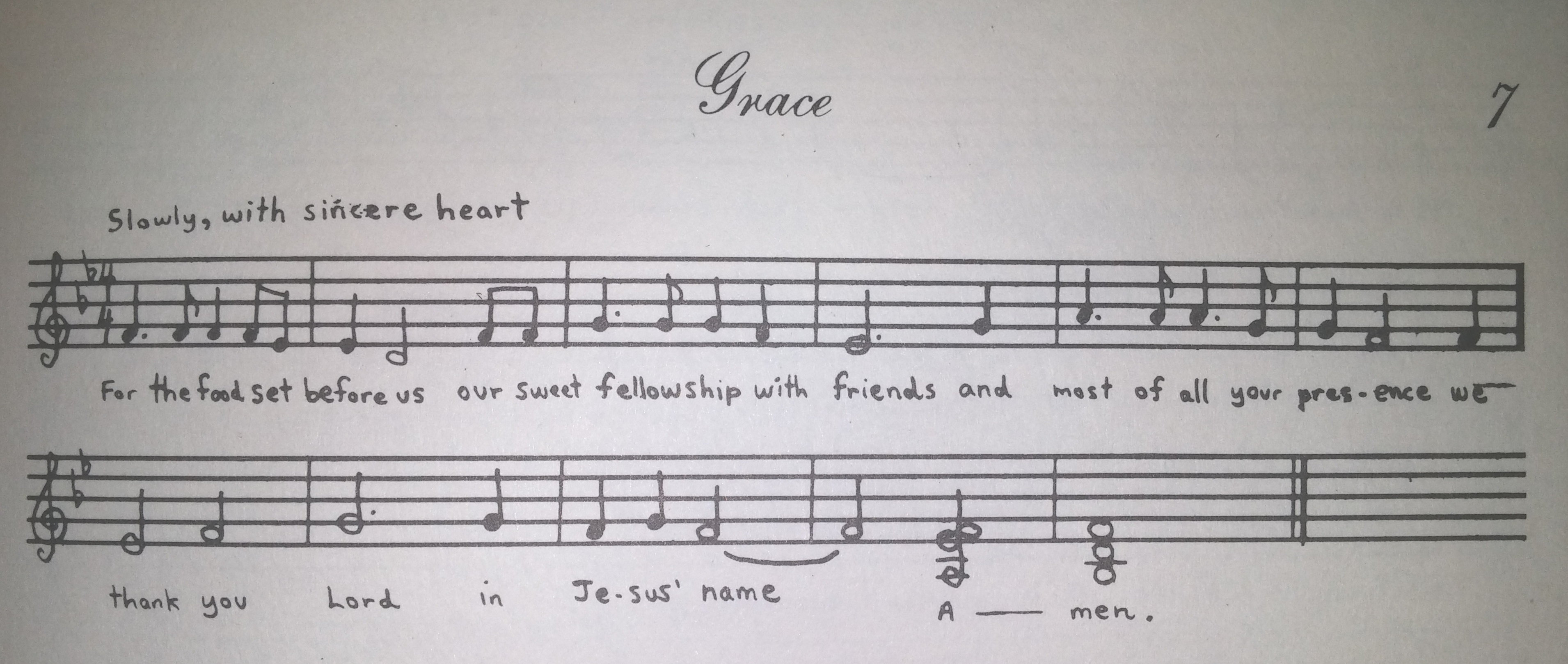 Recorded on:



"Body Builders" (1979)



Copyright 1979, Ralph Merrifield
New Hope Music, PO Box 1612, Westboro MA 01581
You have our encouragement and permission
to duplicate and share this song for all "not-for-profit" purposes
(ie. corporate worship, overheads, songbooks,
web sites, give-away copies).
Please contact New Hope for other uses. Thanks !!!