Encouraging people around the world since 1991 !!

I WILL SING
Psalm 89:1-4 (NIV)

I will sing of the Lord's great love forever;
the Lord's great love forever;
with my mouth I will make Your faithfulness known
through all generations.
(repeat)
I will declare that Your love stands firm forever,
that You have established your faithfulness
in heaven itself, in heaven itself.
Chorus
You said, "I have made a covenant
with my chosen one,
I have sworn to David
David my servant, David my servant,
Chorus
'I will establish your line forever
and make your throne firm,
through all generations,
through all generations. Selah...
Chorus (2x)
Psalm 89: verses 1 through 4
Psalm 89: verses 1 through 4


MEDIA FILES
Ralph Merrifield MP3 - voice only I Will Sing
Ralph Merrifield Lyrics & Chord Sheet I Will Sing


PART OF THIS COLLECTION
Written for Alma Juat and the FOL Church family (the Philippines)
Hear this song sung in the Philippines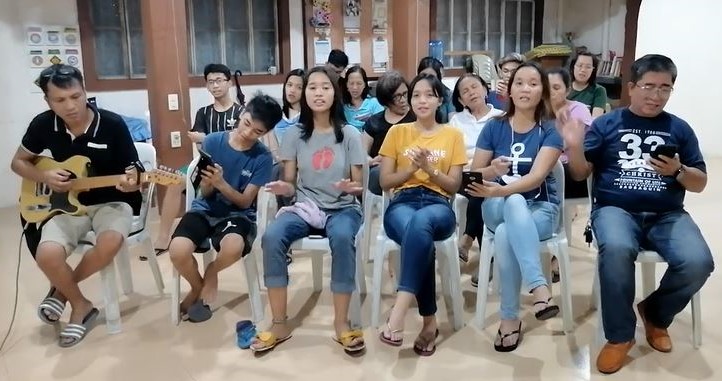 Copyright 2020, Ralph Merrifield. Written 1/17/20
New Hope Music, PO Box 1612, Westboro MA 01581
You have our encouragement and permission
to duplicate and share this song for all "not-for-profit" purposes
(ie. corporate worship, overheads, songbooks,
web sites, give-away copies).
Please contact New Hope for other uses. Thanks !!!
HOME TOP 10 SONG PAGES HOW TO USE CONTACT US