Encouraging people around the world since 1991 !!
SHOUT FOR JOY
Psalm 100 (NIV)

Shout for joy to the LORD, all the earth.
Worship the LORD with gladness;
come before Him with joyful songs.
Know that the LORD, the LORD is God. (repeat)
It is He who made us, and we are His;
we are His people, the sheep of His pasture,
the sheep of His pasture. (chorus)
Enter His gates with thanksgiving and His courts with praise;
give thanks to Him and praise His name, and praise His name. (chorus)
For the LORD is good and His love endures forever;
His faithfulness continues through all generations,
through all generations. (chorus 2x)

MEDIA FILES
Ralph Merrifield MP3 - voice only Shout For Joy
Ralph Merrifield Chord Sheet Shout For Joy
A part of this new collection:
"Singing the Scriptures #2" (2018)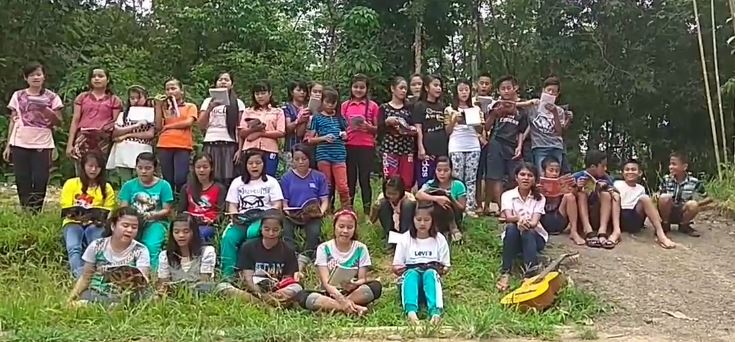 Copyright 2018, Ralph Merrifield. Written 12/6/18
New Hope Music, PO Box 1612, Westboro MA 01581
You have our encouragement and permission
to duplicate and share this song for all "not-for-profit" purposes
(ie. corporate worship, overheads, songbooks,
web sites, give-away copies).
Please contact New Hope for other uses. Thanks !!!
HOME TOP 10 SONG PAGES HOW TO USE CONTACT US