Encouraging saints around the world since 1991 !!
Our background MIDI is "Knowing You"
written by Graham Kendrick
(MIDI from Bruce Milleman's web site)
http://home.centurytel.net/milleman/
FEATURED
CHRISTIAN SONGWRITER

GRAHAM KENDRICK
"Greetings from the UK.
It's an honour to be featured on Ralph Merrifield's new website.
Ralph and I have enjoyed several chats on the telephone
about worship and worship songs over recent months.
He's a great enthusiast and very keen to serve
all those involved in facilitating the worship of the churches.
I met him over in Boston at the beginning of 2003
whilst ministering at the Vision New England Conference
and was intrigued to hear all about his vision for New Hope Music.
This website has become a popular stopping off place
for those seeking resources for worship leaders and
church music groups, as well as individuals
seeking encouragement on their own spiritual journeys. Enjoy!"
Graham Kendrick
During two telephone conversations, Graham shared with me
his thoughts on songwriting and publishing. I praise God for
the many ways He has used Graham to strengthen saints around the world...
Graham and I also interacted briefly while he was in Boston
for Vision New England, both in 2003 and 2004.
My song "I'm Grateful For The Cross" was written under his influence.
Some Popular Songs: "Knowing You", "Shine, Jesus, Shine",
"Amazing Love", "The Servant King", "Meekness And Majesty",
"God With Us" and many other classics
Some of Graham's favorite songwriters: Stuart Townend,
Matt Redman, Tim Hughes, Martin Smith, Steve & Vikki Cook
Recent Recordings: "Do Something Beautiful", "Such Grace",
"The Prayer Song Collection", "Is Anyone Thirsty?" complete list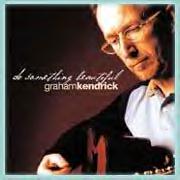 Brief biography:
(from Graham's web site)
Graham Kendrick, the son of a Baptist pastor, was born in Northamptonshire in 1950. He trained as a teacher but launched out as a singer/songwriter in 1972. His songs and hymns are sung by millions of people in numerous languages around the world.
The song Shine Jesus Shine has been the UK's most popular contemporary worship song and is frequently featured in the BBC's Songs of Praise program. He is married with four daughters and lives in South London. Graham received a Dove Award in 1995 for his international work and is listed in Who's Who. In 2000 he received an honorary doctorate in divinity from Brunel University in recognition of his contribution to the worship life of the church.
Graham is a member of the Ichthus Christian Fellowship and a co-founder of March for Jesus. This prayer, praise and proclamation event became global on June 25th 1994, with over 12 million people from 177 nations taking to the streets to proclaim their faith in Jesus Christ. His recent album What Grace was the UK's number 1 best selling praise and worship album of 2001.
Graham Kendrick: essential facts
Born in Blisworth, Northamptonshire in 1950 to the pastor of the village Baptist chapel, Revd Maurice Kendrick and his wife Olive.

There are currently 67 Kendrick songs in the UK Christian Copyright Licensing International (CCLI) top 500

Shine Jesus Shine appears in the CCLI top 25 in Australia, Canada, South Africa, UK (no. 5) and USA (no.7)

His lyrics have been translated into numerous languages. His songs are sung daily by millions of worshippers around the globe.

He was the co-founder of March For Jesus (MfJ). MfJ grew into an international prayer, praise and proclamation event, involving a total of around 55 million people over its years as a globally organized event.

Graham Kendrick received a Dove Award in 1995 for his international work.

He is listed in the global Who's Who? Directory

In 2000 Graham Kendrick received an

Honorary Doctorate

in Divinity from Brunel University in recognition of his contribution to the worship life of the Church.

Graham is married to Jill, they live in Croydon, Surrey. They have four daughters.
Contact information:
Make Way Music
PO BOX 263
Croydon
Surrey
CR9 5AP U.K
(t) +44 (0) 20 8656 0025
(f) +44 (0) 20 8656 4342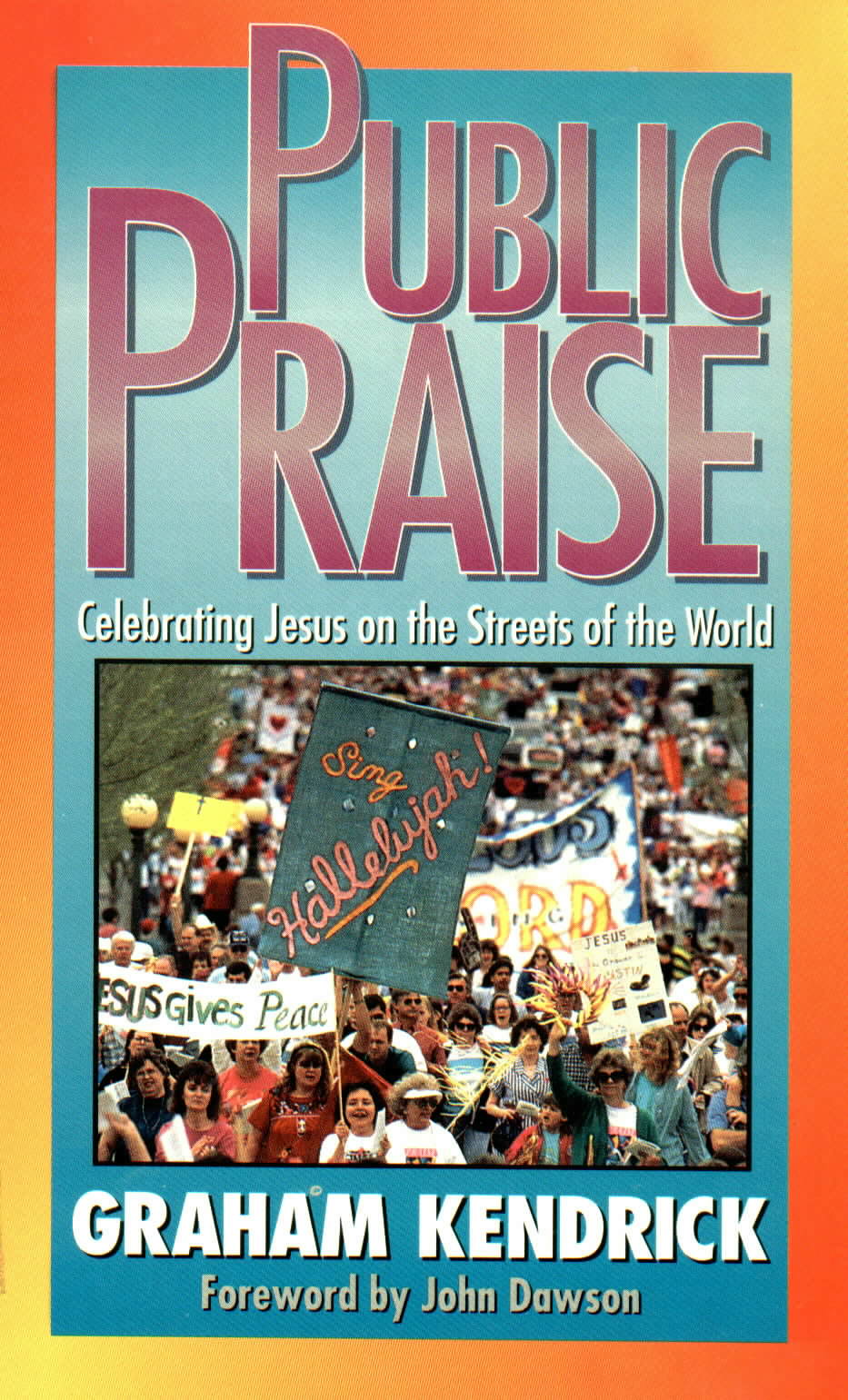 Link To Graham's Web Site: http://www.grahamkendrick.co.uk
Full biography, song details, teachings, interviews,
pictures & videos, online shopping, travel agendas ...
can all be found on Graham's wonderful web site



---
Other Featured Christian Songwriters !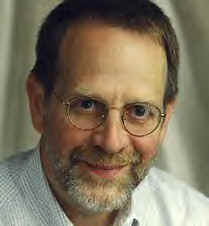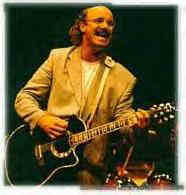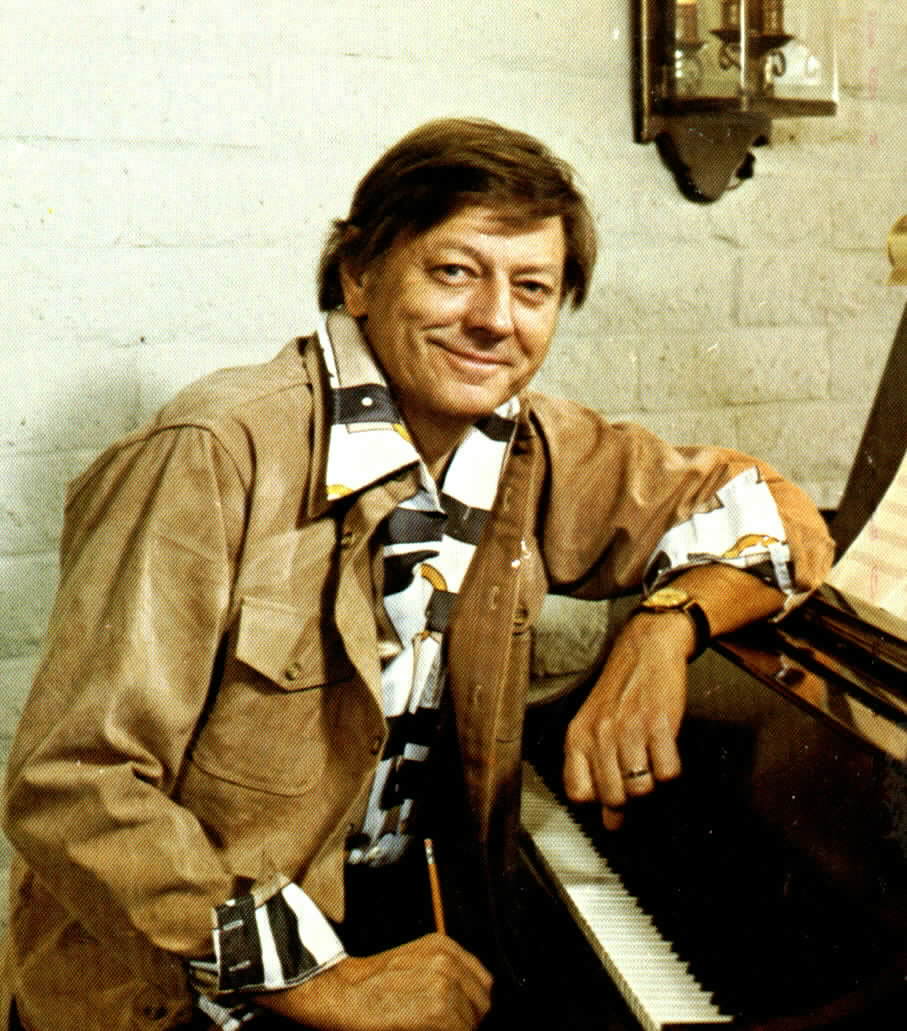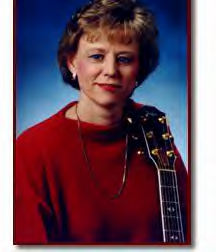 ---
The following have also agreed to be
Featured Christian Songwriters
Paul Baloche (Open The Eyes Of My Heart, Above All - with Lenny LeBlanc)
Rick Founds (Lord I Lift Your Name On High, Jesus Draw Me Close)
Mark Altrogge (I Stand In Awe Of You, I'm Forever Grateful)
HOME TOP 10 SONG PAGES HOW TO USE CONTACT US


visits have been made to this page since 7/20/04