Encouraging people around the world since 1991 !!


HIDDEN IN OUR HEARTS # 4
"I have hidden your Word in my heart
that I might not sin against you.
(Psalm 119:11 NIV)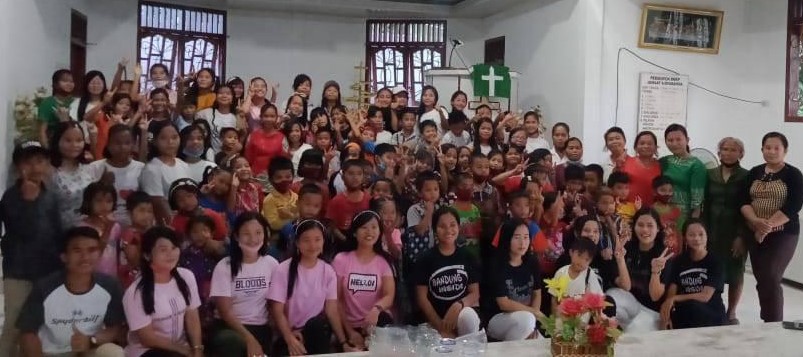 Jesus Answered Matthew 4:4 (NIV)
Jesus answered, "It is written:
'Man shall not live on bread alone,
but on every word that comes
from the mouth of God.'"
He Answered Matthew 4:4 (KJV)
But he answered and said, It is written,
Man shall not live by bread alone,
but by every word that proceedeth
out of the mouth of God.
Until I Come I Timothy 4:13 (NIV)
Until I come, devote yourself
to the public reading of Scripture,
to preaching and to teaching.
Til I Come I Timothy 4:13 (KJV)
Till I come, give attendance
to reading, to exhortation, to doctrine.
I Have Treasured Job 23:12 (NIV)
I have not departed from the commands,
from the commands of His lips;
I have treasured the words of His mouth
more than my daily bread
I Have Esteemed Job 23:12 (KJV)
Neither have I gone back from the commandment,
rom the commandment of His lips;
I have esteemed the words of His mouth
More than my necessary food.
Turn My Eyes Psalm 119:37 (NIV)
Turn my eyes away from worthless things;
preserve my life according to your word.
Turn Away Mine Eyes Psalm 119:37 (KJV)
Turn away mine eyes from beholding vanity;
and quicken thou me in thy way.
Let Your Eyes Proverbs 4:25-26 (NIV)
Let your eyes look straight ahead;
fix your gaze directly before you.
Give careful thought to the paths for your feet
and be steadfast in all your ways.
Let Thine Eyes Proverbs 4:25-26 (KJV)
Let thine eyes look right on, and
let thine eyelids look straight before thee.
Ponder the path of thy feet, and
let all thy ways be established.
I Am A Friend Psalm 119:63 (NIV)
I am a friend to all who fear you,
to all who follow your precepts.
Keep This Book Joshua 1:8 (NIV)
Keep this Book of the Law always on your lips;
meditate on it day and night,
so that you may be careful to do everything,
everything written in it.

Then you will be prosperous,
you will be prosperous,
prosperous and successful.
This web page contains other songs written during this period
How our Scripture songs
are being used in Indonesia
Our latest project is writing simple Scripture songs for use around the world.
Please tell us your favorite Bible verse
and maybe we will write a song for YOU !!
All these songs were written for "Refresh",
a wonderful Bible memorization program
developed by Scripture Memory Fellowship

Our "Scripture Song Index"
contains many other songs written for this purpose.
All songs copyright 2020, Ralph Merrifield.
New Hope Music, PO Box 1612, Westboro MA 01581
You have our encouragement and permission to duplicate and share these songs
for all "not-for-profit" purposes (ie. corporate worship, overheads, songbooks, web sites,
give-away copies). Please contact New Hope for other uses. Thanks!!!
HOME TOP 10 SONG PAGES HOW TO USE CONTACT US