Introducing Pastor Steve Misarski
Rev. Misarski received his B.A. from Wesleyan University in 1981 and his Master of Divinity from Gordon-Conwell Theological Seminary in 1985. He was ordained to the gospel ministry that year. Before coming to New Hope Chapel in April 1998, Pastor Steve served for 8 years as Associate Pastor and Youth Pastor at Central Congregational Church in Derry, New Hampshire. Prior to that, he has served as a Senior Pastor, worship leader, soloist, and pulpit supply at churches in Pennsylvania and Connecticut.
Pastor Steve and his wife Jan live in Millbury, Mass. They have four children (Jon, Sam, Bethany and Mariah).
In addition to his love of teaching, preaching, and music, Pastor Steve is interested in languages (Hebrew, Greek, German, Arabic, and sign), Jewish culture, running, cycling, hiking, camping, skiing (cross country and alpine), and nature studies. Pastor Steve also serves as a Brigade Chaplain with the U.S. Army Reserves.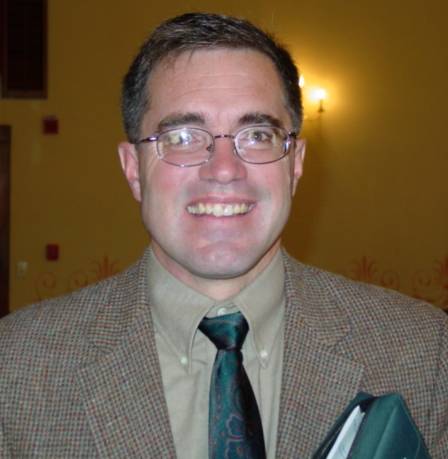 Rev. Stephen Misarski
Stephen Misarski has written many wonderful praise & worship songs,
including "Hallelujah, Jesus Is Lord",
an Easter song that has traveled to many parts of the world.