Encouraging saints around the world since 1991 !!

Our background MIDI is "Hallelujah, Jesus Is Lord",
written by Ralph Merrifield,
arranged by Fred Scorza
Translated into the Polish language
by Jay Droz, from Florida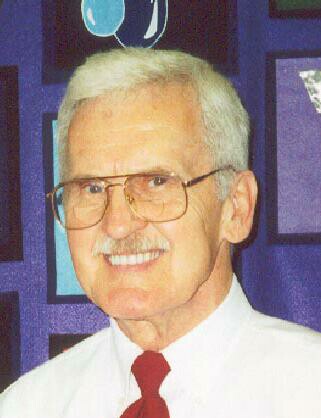 http://www.jaydroz.com/ http://www.soundclick.com/jaydroz
Alleluja, Jezus jest Panem (Lord)

(Rev. Stephen M. Misarski)

Alleluja, Jezus jest Panem (Lord)

Hallelujah, Jesus is Lord
written by Rev. Stephen M. Misarski
Translated by Jay Droz


Chór

Alleluja, Jezus jest Panem (Lord)
Alleluja, s'mierc' nie jest wie'cej
Alleluja, nadzieja jest dany
Alleluja, Jezus jest Panem (Lord)

1. On byl/ martwy w powaz'nym
I nadzieja znikal/ daleko
On powstawal/; On jest z'ywy (On z'yje!)
Z tym jestem gotowe krzyczec' gl/³os'ny
(Chór)

2. Ja byl/o martwe w moich grzechach
Przeznaczany na piekl/a i ciemnos'c'
Przez Jego mil/os'c', ja jestem z'ywe
Bramy Raju sa' otwarte szeroki

Chór)
3. My jestes'my z'ywi w Synu
Czekamy na dzien' co On be'dzie wracac'
Szybko w bl/ysku, tra'ba wybuch
Chrystus be'dzie podnosic' nas wreszcie!
Alleluja, Jezus jest Panem (Lord)
---
English
HALLELUJAH, JESUS IS LORD
a lively celebration of Christ's resurrection,
written by Rev. Stephen M. Misarski
Hallelujah, Jesus is Lord
Hallelujah, death is no more
Hallelujah, hope is restored
Hallelujah, Jesus is Lord
He was dead in the grave
And all hope had vanished away
He arose; He's alive
And I'm ready to shout it on high.
Refrain
I was dead in my sins
Bound for hell and darkness within
By His love, I'm alive
Heaven's gates are opened wide.
Refrain
We're alive in the Son
Longing for the day He will come
In a flash, trumpet blast
Christ the Victor will raise us at last!
Refrain
Hear Jay Droz sing this song
(Polish Version)
English Version: Lyrics, MIDI, MP3, PDF sheet music
Copyright 2001, Stephen M. Misarski


New Hope Music, PO Box 1612, Westboro MA 01581

You have our encouragement and permission
to duplicate and share this song for all "not-for-profit" purposes
(ie. corporate worship, overheads, songbooks,
web sites, give-away copies).
Please contact New Hope for other uses. Thanks !!!

HOME TOP 10 SONG PAGES HOW TO USE CONTACT US