Encouraging people around the world since 1991 !!

The MUSICAL RECORDINGS OF

GREG BRITTINGHAM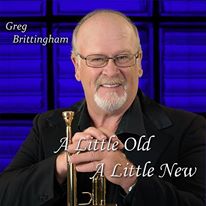 I am a singer, musician, and minister from the state of Delaware.
It is my main focus to spread the Good News of Jesus Christ
to the world through His Word and through the ministry
of music and bring as many lost souls into the Kingdom of God as possible.
In My Father's Hands Video Song Page
The Lord's Prayer Video Song Page
I'm Grateful For The Cross Video Song Page
How Awesome Is This Place Video Song Page
Song To My Shepherd Video Song Page
Bringing The Presence Of Jesus Video Song Page
More Of You Lord Video Song Page
You can learn more about Greg and his ministry at

https://www.facebook.com/GLBrittingham-Ministries-967601809950666/
All songs copyright Ralph Merrifield
New Hope Music, PO Box 1612, Westboro MA 01581

You have our encouragement and permission
to duplicate and share these song for all "not-for-profit" purposes
(web site background, recordings, corporate worship, give-away copies).
Please contact New Hope for other uses. Thanks !!!
---
HOME TOP 10 SONG PAGES HOW TO USE CONTACT US