Encouraging people around the world since 1991 !!

Deep in sorrow, lost in grief; darkness all around.
Broken, beaten, head laid low; his soul lies underground.
Scorned, forsaken, mocked and shaken; Dogs of death surround.
Pierced, divided, crushed, despised; For me, his life laid down.
Arise, my soul and let your praise begin
Rejoice, my soul, lift up your voice and sing

Morning broke and Christ awoke. The tomb is open wide
Angels bright, Mary's fright.

Jesus is alive!

Chorus (2X)

Ransomed, freed, redeemed forgiv'n; His blood has been applied
Raised, revived, a new creation; Bursting with new life!

Anger lasts but for a moment; His Grace a raging fire.
Tears may fill your empty cup; But joy is his desire.

Chorus
Chorus II:
Arise, o church and arm yourself with praise
Give thanks, ye saints; a joyful shout we raise

Lai, lai, lai, lai, lai, lai lai; Lai, lai, lai, lai, lai, lai lai lai (2x)

Chorus, Chorus II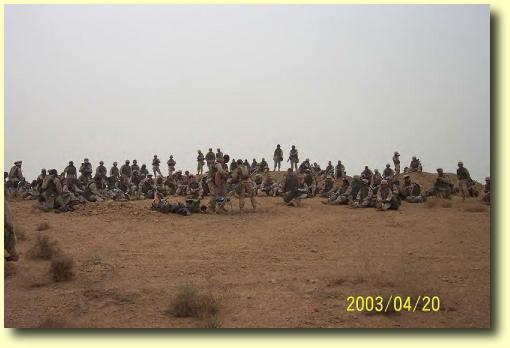 Pastor Steve, leading an Easter service
by the Euphrates River in Iraq
Pastor Steve Misarski has set a goal to write one Easter song each year.

We feature two other written by Steve,
"Hallelujah, Jesus Is Lord" and "By The Waters Of Babylon".

More about Pastor Steve Misarski
Left click link below
to hear Steve Misarski sing this song ( WMA format).
Right click and "Save Target As"
to download to your computer
"Arise, My Soul"
---

Copyright 2009, Stephen Misarski
New Hope Music, PO Box 1612, Westboro MA 01581
You have our encouragement and permission
to duplicate and share this song for all "not-for-profit" purposes
(ie. corporate worship, overheads, songbooks, web sites, give-away copies).
Please contact New Hope for other uses. Thanks !!!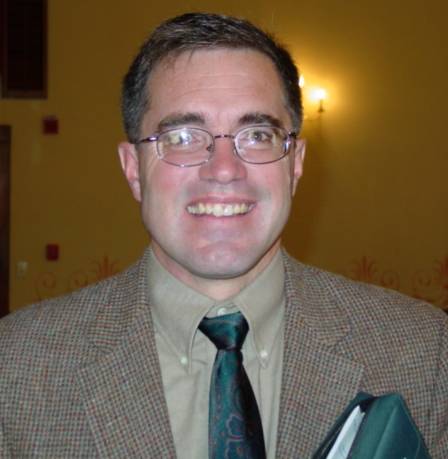 Pastor Steve Misarski
(November 2004)
See other Palm Sunday, Good Friday & Easter
Songs & Hymns
HOME TOP 10 SONG PAGES HOW TO USE CONTACT US