Encouraging saints around the world since 1991 !!
TRANSLATIONS
GERMAN
Hans-M. Herbrand

We having a growing collection of MP3s, translations and
arrangements of New Hope Music songs from Germany,
including three very nice vocal recordings of "Now Our God".
Thanks to Hans-M. Herbrand (translator & arranger)
and Ute Hoffmann (soloist). Beautiful!!

Visit Site

---

Translated into German by

Christa Mills
(Final Harvest Ministries, Guatemala).
Christa also did one of our Spanish translations!

Jeff & Christa Mills are missionaries in Guatemala who have been helping
local pastors to commence churches and have moved powerfully in
the gifts of miracles and healings. Antonia their 15 year old Guatemalan
daughter was adopted when she was 6. All 3 are trilingual in English,
Spanish and German. Their Ministry is called Final Harvest Ministries.
Web Site: www.globeeurope.de EMail: JeffMills@pobox.com


Man nennt seinen Namen
He Shall Be Called



---

Translated into German by

Philipp Grossmann
(Regensburg, Germany)

"I was born in 1974, married and have 2 children.
In our Regensburg CVJM (YMCA), I'm responsible for the
music in our monthly Sing & Pray Nights."


DU BIST GROSS O GOTT!
You Are Awesome God !!

I organize a lot of music things for our CVJM (German for YMCA) in Regensburg, Germany. Every 1st Sunday
of a month we have our traditional Sing & Pray Night, so I'm always on the search of good pieces of music with the right message.

I happened to find your page and listened to your song "You Are Awesome God". I immediately liked this one and
I worked on a German translation for it. Last Sing & Pray Night we introduced this song with our
band to the visitors, and they liked it too. View video clip
(Philipp Grossmann, from Germany)
---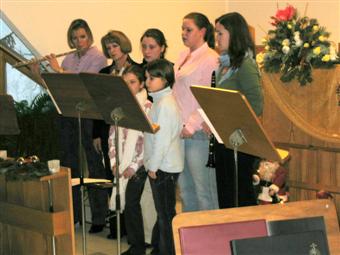 A church group in Kronberg, Germany included
"Now Our God" in their holiday concert!
Return To Main Translations Page
All songs copyright Ralph Merrifield
New Hope Music, PO Box 1612, Westboro MA 01581
You have our encouragement and permission
to duplicate and share these song for all "not-for-profit" purposes
(web site background, recordings, corporate worship, give-away copies).
Please contact New Hope for other uses. Thanks !!!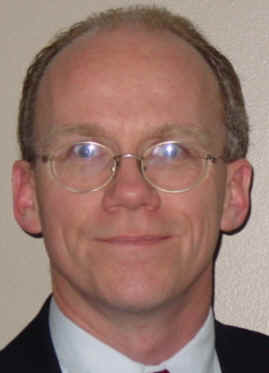 HOME TOP 10 SONG PAGES HOW TO USE CONTACT US