Encouraging saints around the world since 1991 !!
Background MIDI is "Freely, Freely"
written by Carol Owens.
Used by permission.
FEATURED
CHRISTIAN SONGWRITERS

JIMMY and CAROL OWENS
"Dear Ralph,
Thanks so much for the kind words. We're glad
our music has blessed you. I enjoyed seeing your website,
especially your picture with Graham Kendrick. He's an old friend.
We were just with him a few months ago when we taught
at the Saddleback Worship Conference.
Blessings, Jimmy and Carol"
(November 19, 2005)

---
PERSONAL GREETING
Hi friends,
We're glad you found us here on Ralph's website.
We really appreciate his servant heart in giving us this opportunity.

---
Ministry description
We're supposedly retired, but only in the sense that we no longer have an organization and a staff. Both of us still work almost every day, mostly writing.
We're working on two books and a couple of songs at the moment. We feel that this phase of our lives is the time to pass on what we've learned to others. Some years ago a friend described those who make music in ministry as "God's flower garden." No two of the plants are alike, and they don't all flower at the same time. We prayed for one of our group who was in full flower at the time, with gold records and audiences of thousands. Afterward Carol said to me (Jimmy) "I think I see what our time is in God's flower garden. We're going to seed."
We laughed, but we realized that this was a new calling from God. We had had our flowering time, and now it was time to fall as seed into the lives of a new generation of songwriters and musicians. We had done some teaching, but now we were to major on it.
We moved to Singapore, where we had ministered many times, and organized the School of Music Ministries International. Our first school had 2,000 students for six weeks. For several years SMMI conducted extended seminars on five continents, several per year, with wonderful teams, plus guest artists such as Graham Kendrick (Shine, Jesus, Shine), Marty Nystom (As the Deer), Bob Fitts (Blessed Be the Lord God Almighty), David and Dale Garratt (Scripture in Song), Paul Baloche (Open the Eyes of My Heart), Karen Lafferty (Seek Ye First), Jamie Owens-Collins (The Battle Belongs to the Lord), the Tommy Coomes Praise Band (Billy and Franklin Graham Crusades), Geoff Bullock (The Power of Your Love), Darlene Zschech (Shout to the Lord), and others. Eventually we handed leadership off to others and concentrated on writing Heal Our Land, a musical calling the church to prayer for the nation. (Lest we get inquiries about when the next school is, none are planned for the time being, although there is talk of reviving them…?)
We are available to teach, especially on the subjects of songwriting and intercessory prayer. Our musical, The Witness, has run all summer in an amphitheater at Hot Springs, Arkansas, for its 27th consecutive year.
---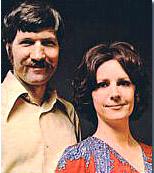 A Brief biography
(from Jimmy and Carol's web site)
Jimmy and Carol are among the pioneers of Contemporary Christian Music and the modern worship movement. They are Grammy and Dove nominated composers of some 250 published and recorded songs, including 12 musicals. They have taught songwriting for over 25 years. As founders of School of Music Ministries International, Jimmy and Carol, with their teams of artist/teachers, have strengthened both the technical skills and spiritual foundations of thousands of musicians, worship leaders and songwriters around the world.
Before specializing with Carol in songwriting and teaching, Jimmy was a church minister of music and an arranger/conductor for two TV series and many albums on most major Christian labels.
Their award-winning Come Together was the first of the large arena Praise and Worship musicals. A 2000 article by Paul Davis in a leading British Christian magazine was subtitled "How One Musical Changed the Way We Worship." Come Together and their prayer musical, If My People, have been widely embraced by the church in many nations. Their Heal Our Land has been performed in many city-wide events.
The Owens's dramatic musicals, such as Show Me!, The Glory of Christmas and The Witness have brought thousands to faith in Christ, and their children's musicals (Ants'hillvania and others) have taught God's ways to multitudes of enthusiastic kids. Their worship songs, such as "Freely, Freely" and "Holy, Holy" are in many modern hymnals and are used worldwide.
Jimmy and Carol live in Southern California, near the families of their children. Jamie Owens Collins is a recording artist, songwriter and speaker, known for her widely used songs, such as "The Battle Belongs to the Lord," "You Have Broken the Chains" and "The Victor." Her husband, Dan Collins, is a record producer, publisher and head of NewPort Records. Buddy Owens is an author and frequent Promise Keepers speaker and serves with Pastor Rick Warren on the pastoral staff of Saddleback Community Church and as Editorial Director for Purpose Driven Ministries


.
---
SONGS THEY'VE WRITTEN THAT MIGHT
"STAND THE TEST OF TIME"
Holy Holy, Freely Freely, If My People Will Pray, Clap Your Hands,
Make a Joyful Noise, Make Me Like You, In Love for Me,
Christmas Isn't Christmas (till it happens in your heart), Doxology,
We Are Family, Behold the Man, Jesus, Jesus!, How Should a King Come? and the musical Ants'hillvania
---
favorite hymns & choruses
Hymns: O Worship the King, All Hail the Power of Jesus' Name, Fairest Lord Jesus, Holy Holy Holy, A Mighty Fortress, Come Thou Fount of Every Blessing, Praise to the Lord, the Almighty, Crown Him with Many Crowns, When I Survey the Wondrous Cross, For All the Saints, My Jesus I Love Thee
Choruses: Shout to the Lord, Open the Eyes of My Heart, Lord I Lift
Your Name on High, You Are My Hiding Place, Here I Am to Worship
---
favorite songwriters AND HYMNWRITERS
Hymnwriters: Fanny J. Crosby, Isaac Watts, Martin Luther, Charles Wesley
Songwriters: Matt Redman, Martin Smith, Rick Founds, Darlene Zschech,
Jamie Owens-Collins, Paul Baloche, Annie Herring, Keith Green
---
SUGGESTION FOR SONGWRITERS
The Cardinal Rule of Songwriting: Make all the elements work together to enhance the feeling of the message.
The idea we're striving for is to make every melody line, every
voicing and chord progression, every choice of words appropriate to the feeling of the message; to create the "Perfect Wedding" of words and music that makes the message come alive. When all the elements are working together, each doing what it's supposed to do, the song has life and warmth and emotion. We don't just hear it, we experience it.
(Excerpted from God Songs: How to Write and Select Songs for Worship,
by Jimmy and Carol Owens and Paul Baloche)
---
CHECK OUT THIS
GREAT BOOK ON SONGWRITING !
God Songs
How to Write and Select Songs for Worship
(written with Paul Baloche)
YOU'LL DISCOVER:
• How worship songs are born
• How to develop a song after inspiration comes
• 30 proven principles that make a song memorable
• 16 shared qualities of great worship songs
• 12 keys to unlock writer's block
YOU'LL LEARN HOW TO:
• Gain the listener's attention quickly
• Recognize tones, chords and rhythms that help us feel the message
• Find fresh ways of expressing worship
• Choose just the right words
• Make your song its best before releasing it
• Get your songs heard and used
• Minister most effectively with your music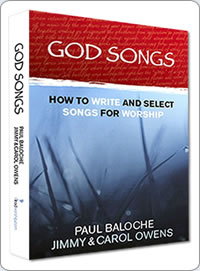 WHAT OTHERS ARE SAYING ABOUT THE BOOK
---
SONGBOOKS, MUSICALS, RECORDINGS
Twelve musicals: Show Me!, Come Together, If My People, The Witness,
The Victor, Come Together Again, The Glory of Christmas,
Ants'hillvania, Ants'hillvania 2, The Bee-Attitudes 1 and 2, and
Heal Our Land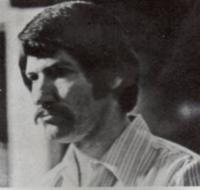 ---
Link To THEIR Web Site
Ministry Address
Jimmy and Carol Owens
6284 Pablo Street
Chino, CA 91710
Email
---
Other Featured Christian Songwriters !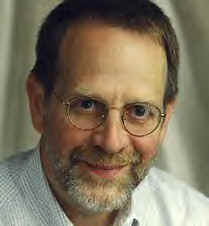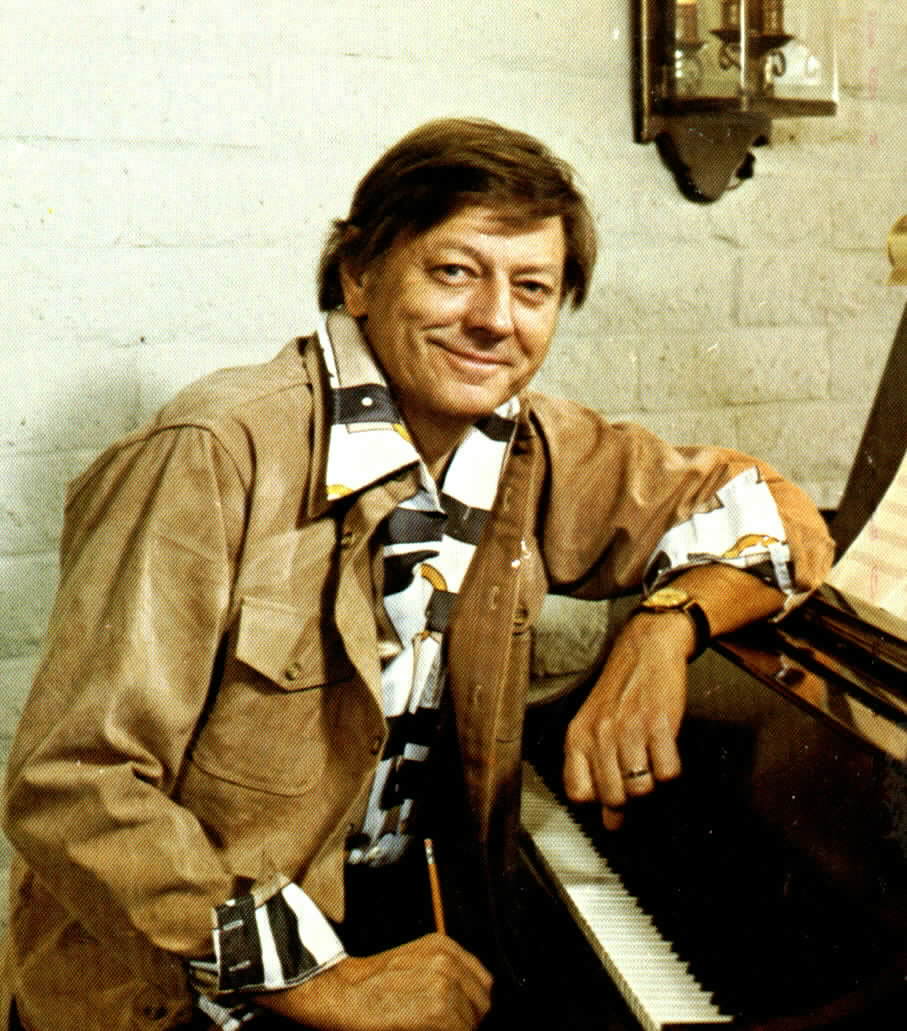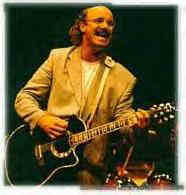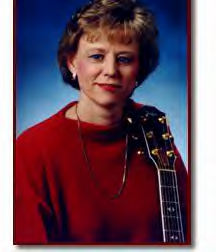 ---
The following have also agreed to be
Featured Christian Songwriters
Paul Baloche (Open The Eyes Of My Heart, Above All - with Lenny LeBlanc)
Rick Founds (Lord I Lift Your Name On High, Jesus Draw Me Close)
Mark Altrogge (I Stand In Awe Of You, I'm Forever Grateful)
HOME TOP 10 SONG PAGES HOW TO USE CONTACT US

Hi Ralph,
I really appreciate your generosity in supplying your music to the
church, and your servant heart in helping other writers make their work
known. The songs in your book have a simple, childlike quality that
should make them easy for young musicians to play. I made the mistake
for many years of writing too complex, especially harmonically, but
with some exceptions, my simpler songs are the ones that have endured.
Songwriting is so subjective.
It will just remain to see how the public accepts them.
Even some that we think are not our best take off, while our favorites often don't.
Blessings, Jimmy Owens (December 2005)