Encouraging saints around the world since 1991 !!

Our background MIDI is "Heaven Came Down"
written by John W. Peterson,
a special light jazz arrangement made for
New Hope Music by Larrie Dee
FEATURED
CHRISTIAN SONGWRITER

JOHN W. PETERSON
the "dean of modern hymnwriters" !
writer of many classics, including "Heaven Came Down", "So Send I You",
"It Took A Miracle", "Surely Goodness and Mercy",
"Shepherd Of Love", "Jesus Is The Friend Of Sinners",
over 1100 other songs and 34+ cantatas
Check out John's music CD "Legacy" !
** released March 2006 **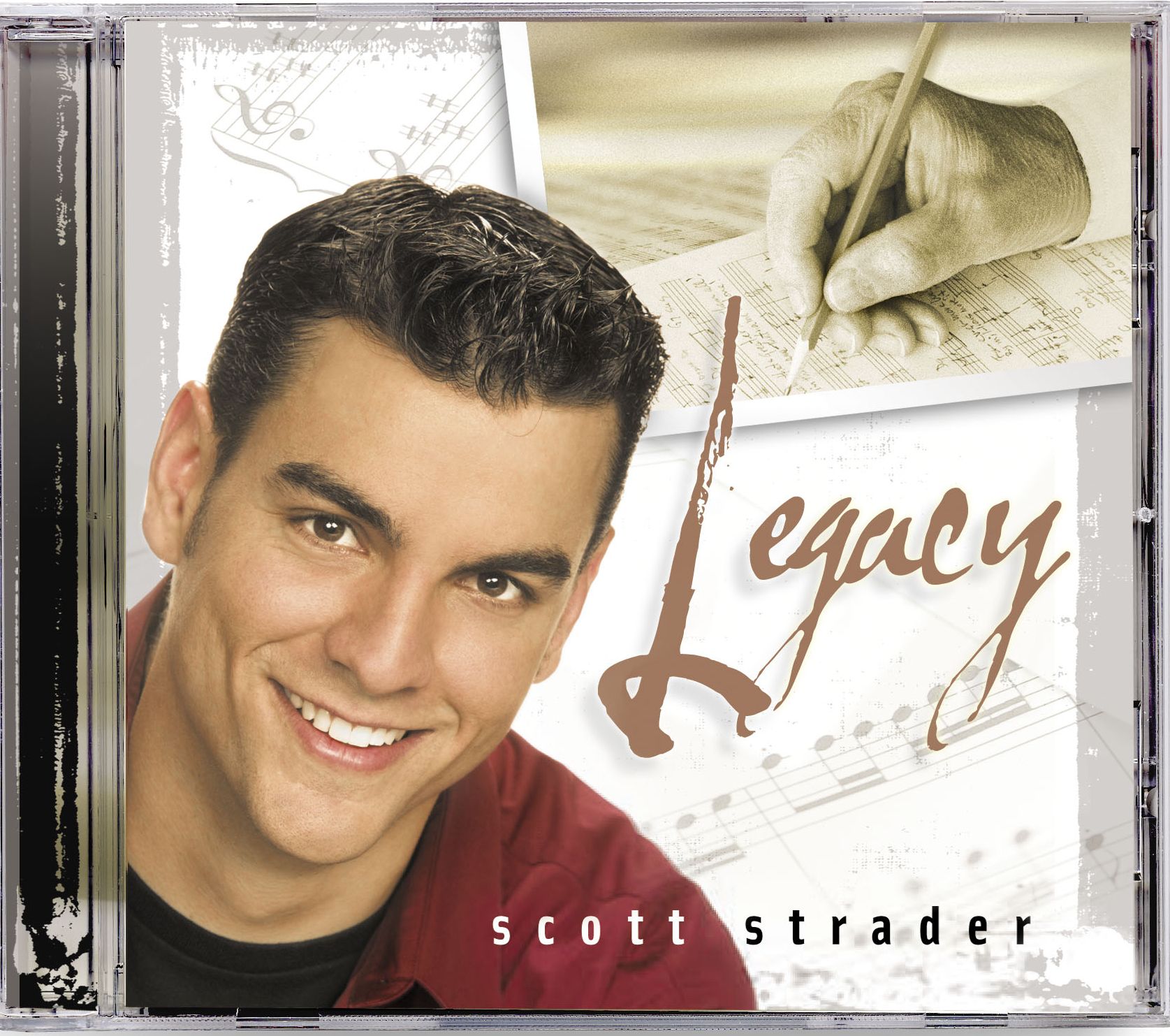 ---
In November 2002, John was gracious enough to talk for over an hour
with me (Ralph), sharing stories about hymnwriters he has known
and offering his advice on publishing, songwriting and life.
It's a conversation I'll always remember...
Since that time, we had several opportunities
to interact with each other, by letter and e-mail.
In the midst of these, John wrote the following:
"I enjoyed listening to the CD. You have written some fine songs...
Ralph, the Lord has given you great talent
and the opportunity to use that talent for Him.
I pray He will guide and bless in all aspects of your ministry as you proceed.
I appreciate your friendship. Sincerely, John W. Peterson"
John passed into eternity on September 20, 2006.
I will always be grateful for the encouragement
and guidance he provided to me along the way...
This web site reflects some of John's thoughts,
as written in October 2003.
---
PERSONAL GREETING

"Few people I know are more devoted to and excited about gospel music than Ralph Merrifield. He's not only a talented writer himself – but keenly interested in the work of other writers. My every contact with him has been most enjoyable.
I am delighted to be a featured songwriter on his New Hope Music website – especially since (let's face it) I am one of the older guys still hammering out tunes and lyrics. Thanks, Ralph... and a warm greeting to all of you who stop by."
John W. Peterson (October 2003)
View the sheet music John signed for me :)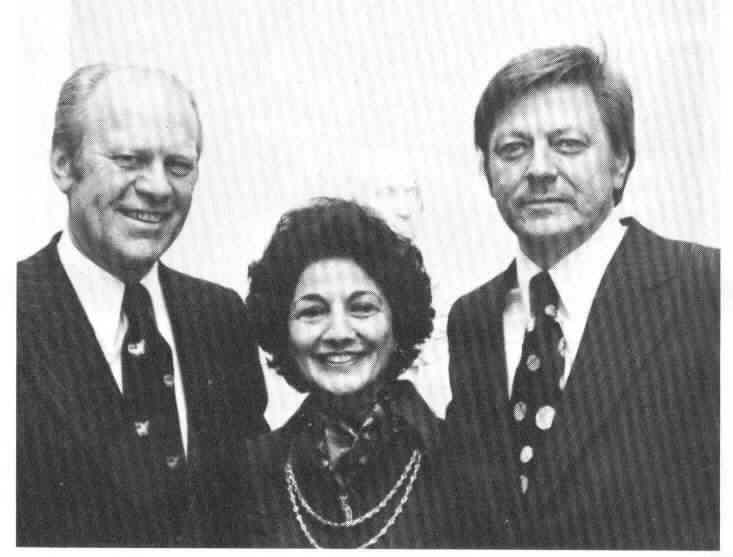 John, with his wife, Marie, and President Ford (February 1976)
Brief biography:
(from John's web site)
John W. Peterson was born in Lindsborg, Kansas, and began his musical career while he was still in his teens. During World War II, he served as an Army Air Force pilot flying the famed "China Hump." Later, he attended Moody Bible Institute and served on the radio staff there for a number of years. In 1953, he graduated from the American Conservatory of Music in Chicago and shortly thereafter settled in Pennsylvania to continue his songwriting career. He then moved to Grand Rapids, Michigan, where for over ten years he served as President and Editor-in-Chief of Singspiration, a sacred music publishing company. He now resides in Scottsdale, Arizona, where he continues to write music. He also serves on the board of Gospel Films, Inc. of Muskegon, Michigan. He has had wide experience as a choral director, and throughout his career has been in great demand as guest conductor of his own works.
His music is loved and sung around the world. Mr. Peterson has composed over 1100 individual songs including titles such as: IT TOOK A MIRACLE, OVER THE SUNSET MOUNTAINS, SO SEND I YOU, SPRINGS OF LIVING WATER, HEAVEN CAME DOWN, JESUS IS COMING AGAIN and SURELY GOODNESS AND MERCY. In addition, he has written over 34 cantatas. Among these are NIGHT OF MIRACLES, BORN A KING, NO GREATER LOVE, CAROL OF CHRISTMAS, EASTER SONG, JESUS IS COMING, KING OF KINGS and DOWN FROM HIS GLORY. Well over eight million copies of these cantatas have been published and sold.
In 1967, the National Evangelical Film Foundation presented Mr. Peterson with the Sacred Music Award in recognition of his accomplishments in the field of sacred music. In the same year, he received the honorary degree, Doctor of Sacred Music, from John Brown University. In 1971, he received the honorary degree, Doctor of Divinity, from Western Conservative Baptist Seminary in Portland, Oregon; and in 1979, he received the honorary degree, Doctor of Fine Arts, from Grand Canyon University in Phoenix, Arizona. In 1977, his autobiography, THE MIRACLE GOES ON, was published by Zondervan Publishing House, and a film by the same title was released by Gospel Films. In 1996 at MusiCalifornia, Mr. Peterson received the prestigious Ray DeVries Church Music Award. He is a member of the Gospel Music Hall of Fame and is listed in WHO'S WHO IN AMERICA as well as WHO'S WHO IN THE WORLD.
SONGBOOKS, AUTOBIOGRAPHY, FILMS
Over the years, John has published
(or been the inspiration behind)
many songbooks, books and movies
See a few samples
(may take awhile to load
if you use a modem!)
JWP SONGS THAT HE FEELS MIGHT
"STAND THE TEST OF TIME"
"It Took a Miracle," "I Believe In Miracles," "Heaven Came Down,"
"Jesus Is Coming Again," "Surely Goodness and Mercy,"
"Jesus Led Me All the Way," "No One Understands Like Jesus,"
"So Send I You," "Springs of Living Water"
MORE SUGGESTED JWP WORSHIP SONGS
"All Glory to Jesus," (Praise Hymnal),
"Bless the Lord," (Praise Hymnal),
"Come, Holy Spirit,"
"In Pleasant Places,"
"Isn't the Love of Jesus Something Wonderful!"
DOWNLOAD MIDI FILES OF
"Heaven Came Down"
Johan Komrij Karaoke Video (v1 Larrie Dee) Heaven Came Down
Johan Komrij Karaoke Video (v2 Larrie Dee) Heaven Came Down
Johan Komrij Karaoke Video (v3 Larrie Dee) Heaven Came Down

"Heaven Came Down" © Copyright 1961, renewed 1989,
arr. © 2003 by John W. Peterson Music Company.
All rights reserved. Used by permission.
favorite Songwriters and Hymnwriters
Watts, Wesley, Newton, of course! Then George S. Schuler – does anyone remember him? He taught music for many years at Moody Bible Institute in Chicago. Wrote such great song as "Overshadowed," "O What a Day," "Make Me a Blessing." He was one of my mentors. Merrill Dunlop – recently called home – many gorgeous melodies.
Of course, I have to mention Bill and Gloria Gaither – they know how to write for the heart! Two others – Dan Burgess ("Press On") and my one-time associate, Don Wyrzten ("Love Was When", "Stepping on Shore").
Favorite Songs And Hymns
"A Mighty Fortress," "When I Survey the Wondrous Cross," "And Can It Be"
From the "Golden Age" of gospel music – the songs of Ira Sankey, Philip Bliss ("It Is Well with My Soul"), James McGranahan, etc.
Of contemporary writers my list would be too long, but what priceless gems are "Something Beautiful," "There's Something About That Name," "Majesty."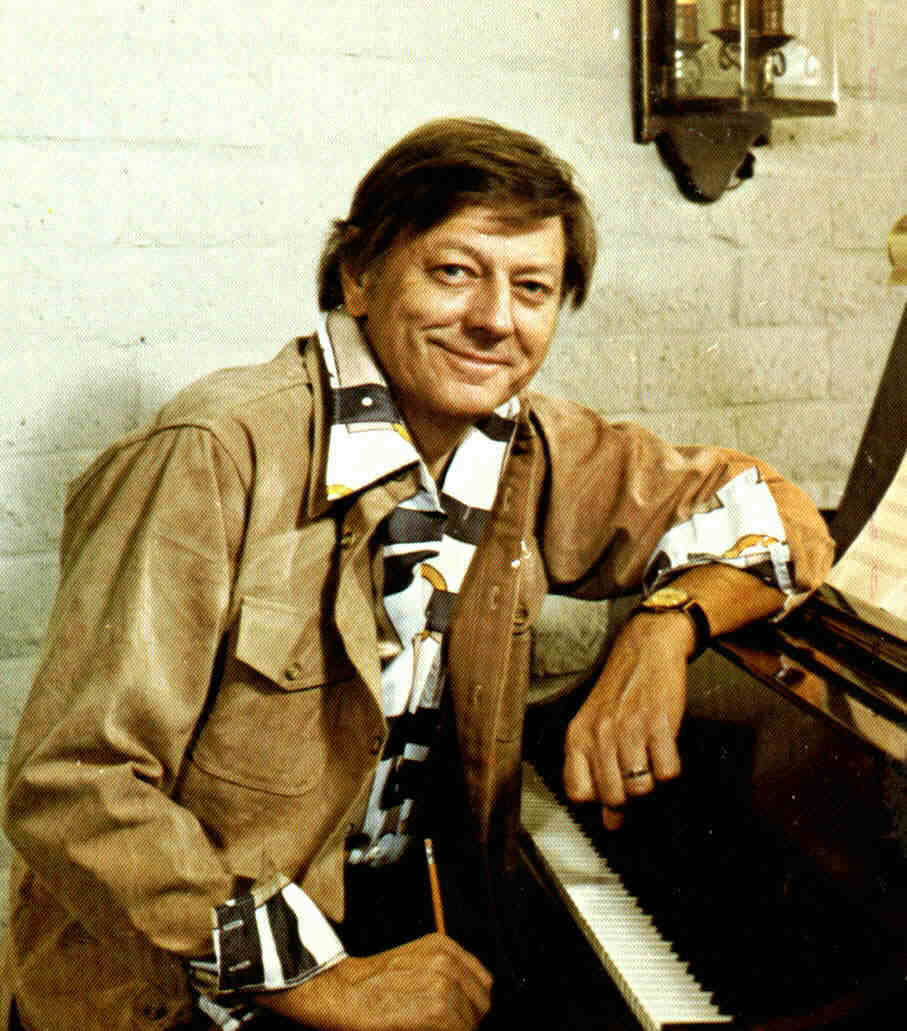 John W. Peterson, circa 1974
JOHN'S PERSONAL THOUGHTS
ON SONGWRITING & PUBLISHING
"He put a new song in my mouth, a hymn of praise to our God"
(Psalm 41:3 NIV).
This song starts immediately in the hearts of those who meet the Lord Jesus and accept Him as Savior. It is the irrepressible overflow of their newfound peace and joy.
The verse above also suggests the "new song" of each new generation of believers. A song that is fresh, original, different. Only the theme remains the same – "praise to our God." The newness relates to the creative talents of gifted writers and reflects the national origin and culture where it was written.
Publishers have the joy and responsibility to capture and make available this "new song" along with the old. What a privilege to be part of this God blessed ministry!
---
ministry Address:
John W. Peterson Music Company
6501 E. Greenway Parkway
Suite 102, #435
Scottsdale, Arizona 85254-2065 USA
Telephone: 480-483-3306
Fax: 480-483-3306
E-mail: info@johnwpetersonmusic.com

Email to Tom @ John W. Peterson's ministry:

"About once a year, when our church choir is on summer hiatus, they ask me to sing a solo for special music. Since I sing every week in choir I wanted to sing something I loved as a youth, and knew very well. I asked my husband, Tom, to try to go online and locate sheet music for "My Savior's Love".
He wasn't having much luck until he found Mr. Merrifield at New Hope Music and he graciously forwarded the request on to you. We are so sorry to hear of your Father in Law's passing, but feel certain he is now with God and singing solos in the heavenly choir.
We would be very interested in getting a copy of his final work "Legacy". Mr. Merrifield mentioned that you might have copies...
This PDF file will make a beautiful moment at our church and we shall relay how this music was obtained. We strongly believe the Lord has a hand in all this by doing another of His everyday Small Miracles.
Thanks again for all your help." (Linda and Tom, from Florida)
JOHN'S Web Site: http://johnwpetersonmusic.com
More information on John's music, copyright management and licensing
can all be found on their wonderful web site
---
Another great resource!
John's son-in-law, Tom Catzere, is head of Pro Digital Audio.
This company specializes in
Audio Restoration, Remastering and Mastering.
I have heard a sample of how wonderfully they can remove
scratches and background noises from old records
and produce a new crisp, clear CD.
I highly recommend their services.
Learn more at their web site!!!
---
Other Featured Christian Songwriters !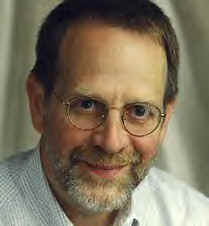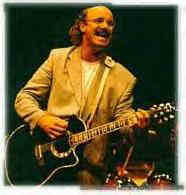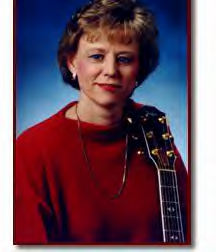 ---
The following have also agreed to be
Featured Christian Songwriters
Paul Baloche (Open The Eyes Of My Heart, Above All - with Lenny LeBlanc)
Rick Founds (Lord I Lift Your Name On High, Jesus Draw Me Close)
Mark Altrogge (I Stand In Awe Of You, I'm Forever Grateful)

HOME TOP 10 SONG PAGES HOW TO USE CONTACT US


visits have been made to this page since 7/20/04