Encouraging saints around the world since 1991 !!
SPLENDOR AND MAJESTY
By Ralph Merrifield and Lenny Smith,
Copyright 1996, New Jerusalem Music
P.O. Box 225, Clarksboro NJ 08020 USA
ARRANGEMENTS &
RECORDINGS
PUBLICATIONS

TOM FETTKE
SATB ARRANGEMENT !!
Description from Fred Bock Music
Lenny Smith's "Our God Reigns" has been a praise chorus favorite
for many years and "Splendor and Majesty" is not far behind. We are so please
Tom Fettke wanted to make a choral arrangement of this wonderful song.
A powerful anthem on its own, and what a great way to teach a congregation
a new praise song. Part of the Seasons of Praise library.
Also published in
Hal Leonard's
"Praise & Worship
Fake Book"
---
WEB SITES:
As a result of Lenny Smith's efforts,
several MIDI and MP3 arrangements have been written
and they are now included or used as background
on more than three dozen web sites -
from America to Scotland to Australia to Japan
This song is now included in the Cyber Hymnal !
Thank you !!
---
MIDI CENTRAL:
Right click on any "MIDI man of God" below
and "Save Target As..."
to download his arrangement of
"Splendor and Majesty"
Mark Weston
Elton Smith
Elton Smith #2 *
Fred Scorza #1 (orchestral)
Fred Scorza #2
Larrie Dee
Victor Stockman (version 1)
Victor Stockman (version 2)
Louis Webb
Roy Ford (version 1)
Roy Ford (version 2)
John Tolson
Adrian V. Miller (version 1)
Adrian V. Miller (version 2)

* Elton wrote..."After this song was out here for several months, Ralph contacted me and
asked if there could be a softer, more worshipful version of this midi created.
This was easy to do, since the chords and melody were already stored in my computer."
- Elton, November 15, 1997"
---
VIDEOS
---
ARRANGERS
In December 2000, Larrie Dee (California), music arranger, wrote:
"Splendor and Majesty: This song was originally penned by Ralph P. Merrifield in 1993.
Lenny Smith of "Our God Reigns" fame collaborated with Ralph in 1996 to produce
one of the most majestic praise songs
I have ever been privileged to arrange and perform.
Not as well known yet as "Our God Reigns" but equally as compelling a song to hear
and the lyrics are superb! I arranged, orchestrated and composed this MIDI file
especially for Lenny Smith at his request. The Timpani section introduces
the song's regal characteristics. The brass section carries on until the flute
takes over the lead and the strings weave in and out as a lost zephyr
while the French horns provide the counter melody.
I could just envision someone like Sandi Patti, Larnell Harris
or Sylvester Blue with a large orchestra behind them recording this beautiful song!
Unfortunately, my meager presentation of only a MIDI file here does not do the song justice."
Larrie Dee Entertainment
A nice "light jazz" MIDI arrangement of "Splendor and Majesty"
was written by Victor Stockman (Georgia). Victor is
also arranged "Bless The Lord (Calypso)"
and several other MIDIs for New Hope Music.
Victrolla Music

Thanks to Elton Smith (Texas) for making his
MIDI version of "Splendor and Majesty"
(our first arrangement!) available on his
marvelous web sites, and on one of his CD recordings.
He's also done an arrangement of "He Shall Be Called",
"Mighty One" (in English and Spanish)
and created our New Hope Music banner !!
Songs Of Praise

A four-part choir arrangement (SATB)
has been written by John Roseti !
For a free typeset promotional copy (8 pages) *,
please e-mail New Jerusalem Music
with your regular mailing address
(the one the post office uses)
* If New Jerusalem Music mails you additional copies, they are
$2/each plus postage. If you want to make your own copies
please send them $1.25 for each you make.
(it's an honor system, please treat the publisher fairly)
This arrangement has been requested by church choirs from
Nashville to Indonesia to South Africa!


Another early version of this song, created by Mark R. Weston,
is included with seven other Lenny Smith songs
in Mark's MIDI collection, called "Splendor and Majesty".
In 1998, Mark wrote "Lenny has honored me to be the
MIDI orchestrator of this, his first MIDI album he is offering.
The song "Splendor and Majesty" is bound
to be another Christian Classic,
well suited for church congregational singing, or solo expression."


Richard Garber (North Carolina),
calling it "one of the best worship choruses on the Internet",
created a "big band" version of this song!
Of this arrangement, he wrote.
"It's very important to me that my arrangements are unique to each other. For instance,
in "Splendor And Majesty", I wound up doing that particular arrangement the way
I did because I had just finished "Sing To The Lord"; a hefty energetic
dirty-jazz sounding piece. I need to offset that sound with something more
subtle in "Splendor And Majesty". My arrangement, wound up being cha cha
rhythmic, with subtleties. My preference for "Splendor" would have been
something more grandiose and orchestral but being it was planned to be part
of a CD, I needed variety, so "Splendor" wound up arranged the way it was. So
in a sense, I'm the nonconformist here because I look at arranging songs as
part of a sequence of a whole set of tunes, not just a one by one situation."
Richard Garber's arrangement of this song made it to
#27 on the jazz charts
at soundclick.com (5/29/02) !!
This song is included with "How Precious Is Your Love"
in the latest "Living Waters Jazz" Composer's Choice CD Collections
He has created a wonderful accompaniment track for
"The Baby Of Bethlehem"


Roy Ford (Western Australia) has done an arrangement
(his web site is "Christian Music Resources")



Another MIDI was written by John Tolson (Scotland)






We have piano/voice/guitar sheet music for "Splendor and Majesty",
arranged by Louis Webb. His lively MIDI and sheet music
are featured on the Cyber Hymnal web site.
---
OTHER RESOURCES
MEDIA FILES
Left Ralph Merrifield MP3 Splendor And Majesty (original recording)
Adrian V. Miller
PDF Sheet Music (all 3 verses!!) of
Splendor And Majesty
(Acrobat Reader 5.0 version)
Right click title below and "Save Target As"
to download Adrian V. Miller's
PDF Sheet Music (first verse only) of
Splendor And Majesty
(Acrobat Reader 5.0 version)
Right click file below and "Save Target As"
to download Fred Scorza's
PDF Sheet Music (first verse) of
Splendor And Majesty
(Acrobat Reader 3.02 version)
Translated into Dutch by
Johan Komrij, from the Netherlands
Dutch translation

Translated into Hindi by
Daisy Augustine, from California
Hindi translation

Translated into PortuguÍs (Brasil) by
Daniel Borges, from Sao Paulo, Brazil
PortuguÍs (Brasil) translation

Two choirs from Bishop Lavis, Cape Town ( South Africa)
sent me a recording of them singing
7 New Hope Music songs! Thank you !!!
See pictures of Liz and her choirs!!!
Click below to listen to the adult choir
recordings of this song (MP3 format)
"Splendor And Majesty" Adult Choir
"I was listening to 'Splendor and Majesty',
and it has awakened something deep and spiritual inside of me.
I am definitely going to get my junior choir to do it...
I'm excited to get started with a masterpiece such as (this)."
(Liz, in South Africa)
Hear this song sung by "Willing Hands,
a beautiful choir in South Africa
---

Only God knows His plan for "Splendor And Majesty".
He will open the doors He wants opened,
and close the doors He wants closed.
God is in control ! Hallelujah !!
Thank you for the part you have
in sharing this song with others...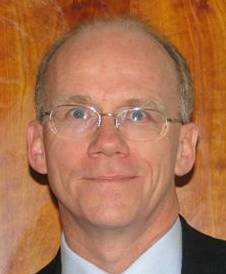 - Ralph Merrifield
HOME TOP 10 SONG PAGES HOW TO USE CONTACT US